Selection Committee Members
Carol A. Solomon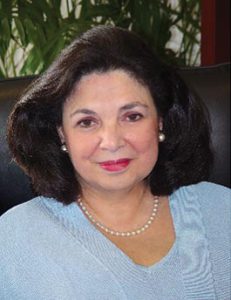 As chief executive officer for Peoples Health, Carol Solomon has brought a unique blend of expertise in the arena of managed care and a passion for community involvement to Louisiana's largest locally owned Medicare Advantage provider. Recruited because of her skilled leadership in the challenging managed care industry, Solomon has worked to expand the footprint of the company, both in supporting the communities it serves and in plan offerings that facilitate fulfilling lifestyles for seniors through comprehensive healthcare and the acknowledgement that excellence in life is achieved because of age.
Prior to her tenure at Peoples Health, Solomon held leadership positions at other Louisiana-based healthcare organizations, serving as chief executive officer for MedFirst Health Plans and directing the development of a pilot managed care project at LSU Medical Center. Outside of Louisiana, she performed as vice president of operations forCAC-Ramsay, the second-largest HMO in Florida. Solomon's professional background includes executive positions in operations, finance and provder network development.
Solomon's community involvements range from serving as a founding member of the United Way of Southeast Louisiana Women's Leadership Initiative to putting her spirit behind what gives New Orleans its spirit, the New Orleans Jazz & Heritage Festival, where she serves as a board member of the New Orleans Jazz & Heritage Foundation.
Under Solomon's direction, the company supports numerous other organizations as well, including the New Orleans Saints, Jefferson Performing Arts Society, New Orleans Zephyrs, The Louisiana Leukemia & Lymphoma Society, New Orleans Hornets, Louisiana Senior Olympics, American Diabetes Association, American Heart Association, Jefferson Chamber of Commerce and Louisiana State University Athletics.
Solomon serves as the president of WWOZ's board of directors and is a board member of the Louisiana Association of Health Plans. She was recognized in 2004 and 2006 as a New Orleans CityBusiness Women of the Year honoree and received the top honor in 2008; served as local chairwoman of the American Heart Association's 2007 Go Red for Women luncheon; and currently serves on the boards of the Louisiana Public Health Institute, Jefferson Business Council and New Orleans Opera Association.
In 2010, to mark the magazine's 30th anniversary, New Orleans CityBusinessrecognized Solomon as a Driving Forces honoree—one of among 30 business leaders honored for their lasting influence on the city's economic development over the past three decades.