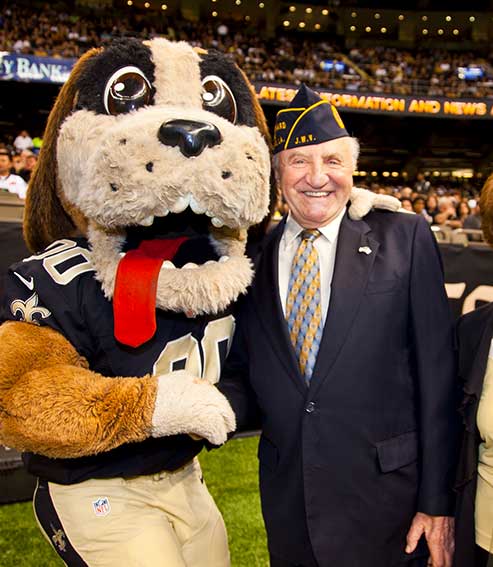 Sol Gothard
On August 23, 2009, at the age of 78, Sol Gothard achieved a major victory in his battle to save the New Orleans-area chapter of the oldest veterans' organization in the United States of America.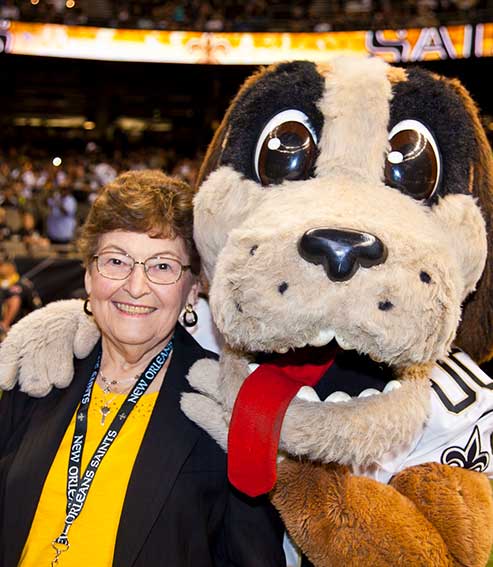 Bernice Bordelon
On May 3, 2013, at the age of 77, Bernice Bordelon scored the biggest win of her Senior Olympic career: she helped bring the Louisiana state championship games to the greater New Orleans area.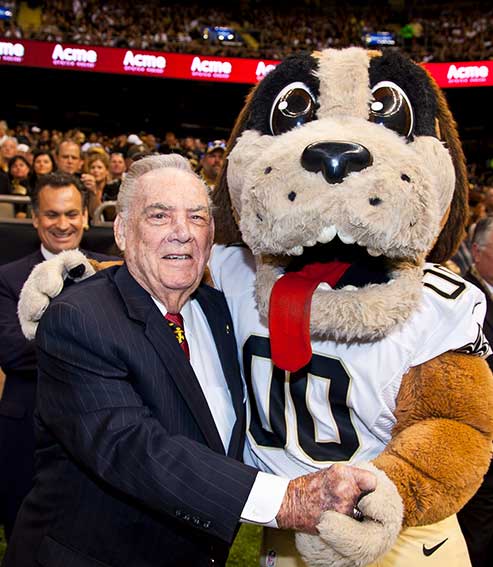 James Fitzmorris
On October 8, 2012, at the age of 91, James "Jimmy" Fitzmorris inspired an assembly of New Orleans area students to embrace success and defy limitations, challenging them to find the positive potential within every situation.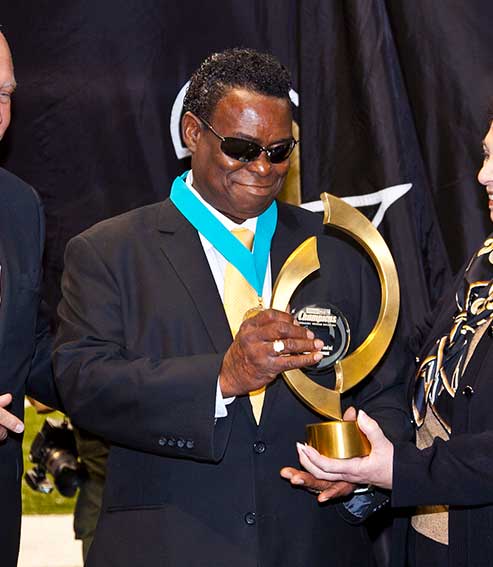 Ernie Vincent
On April 30, 2013, at the age of 73, world-renowned musician Ernie Vincent published an insightful review of New Orleans cultural history.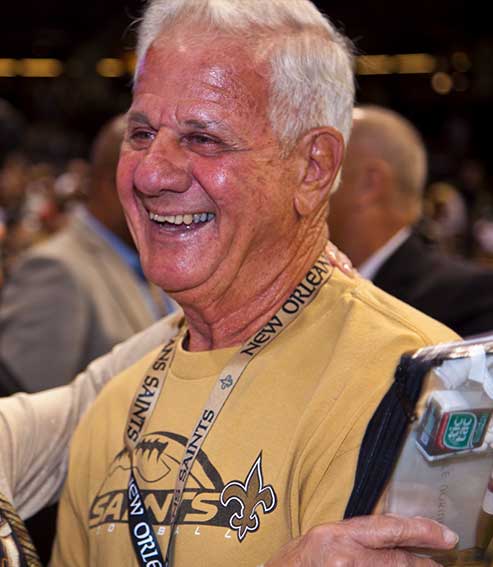 Roy Latino
On September 27, 2008, at the age of 69, race car driver Roy Latino successfully eliminated eight other cars to win the Wally Parks trophy, the official award of the National Hot Rod Association.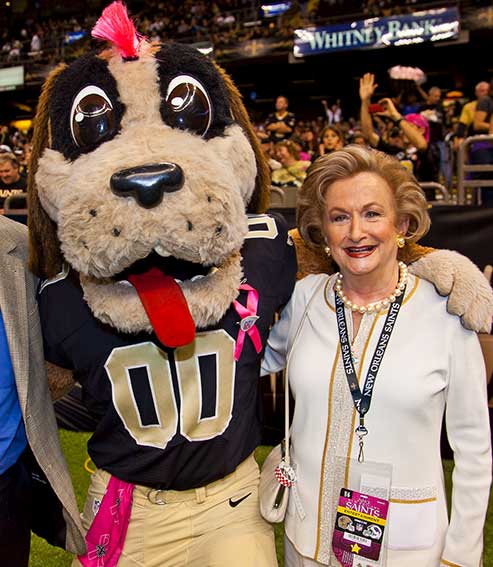 Joan Ingram
On October 18, 2012, at the age of 73, Joan Ingram secured a national base of funding for the many local charities she supports.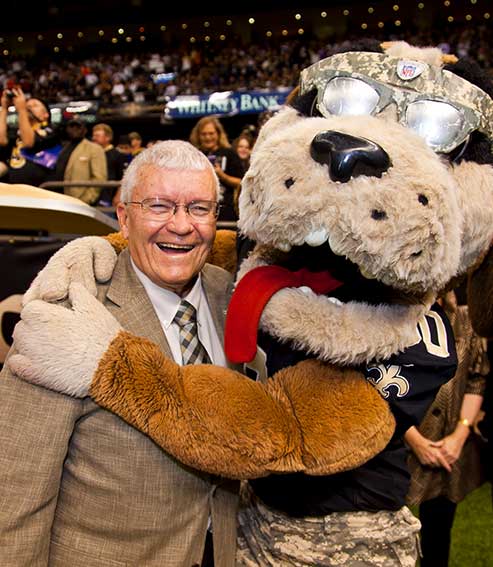 Fred Haise
On April 12, 2012, at the age of 78, astronaut Fred Haise opened the doors to the Infinity Science Center, welcoming visitors to the spectacular new state-of-the-art educational facility at Stennis Space Center.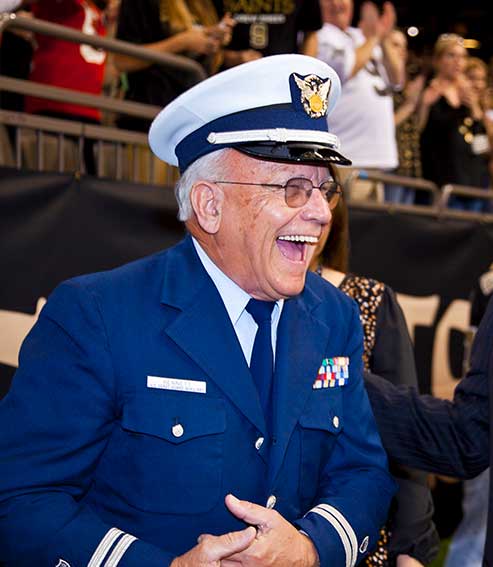 Bill Bennett
On August 11, 2012, at the age of 70, Bill Bennett implemented an ambitious plan to minimize boating accidents and fatalities in southeast Louisiana.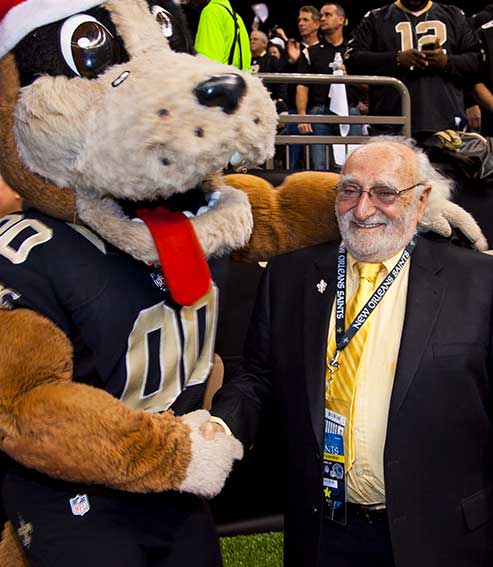 Abraham Szyller
On May 12, 2011, at the age of 84, Abraham Szyller publicly addressed an experience he had refused to speak about for almost 70 years.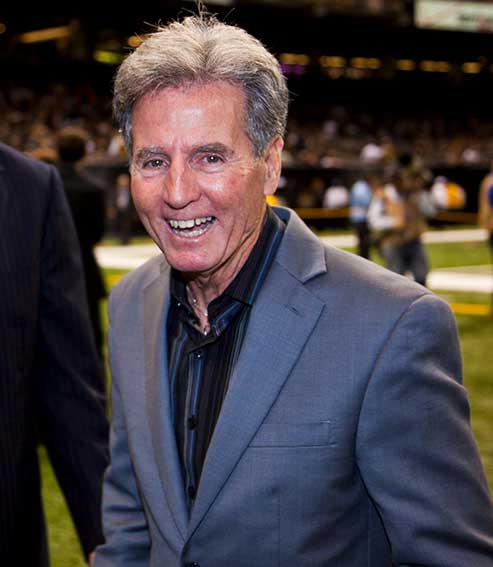 Les Dauterive
On April 17, 2011, at the age of 70, Les Dauterive finished first in his division as he qualified for one of the world's toughest triathlon events – the Ironman 70.3 World Championship.