inside tips
for nominations
inside tips
for nominations
There are many different types of Champions—don't be fooled by the myths!
There are some myths about who the Peoples Health Champions program honors. We "de-bunk" these myths below.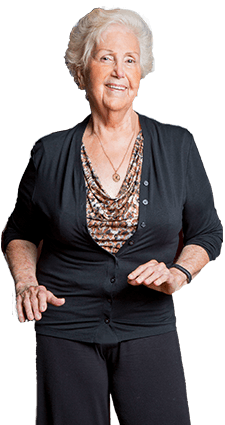 Myth #1: All Peoples Health Champions are famous.
There have been several Peoples Health Champions who were either locally or nationally famous, but they were chosen because their lifetime of experience allowed them to accomplish a single, notable achievement after the age of 65—not because of their fame. The program focuses on accomplishment, not fame.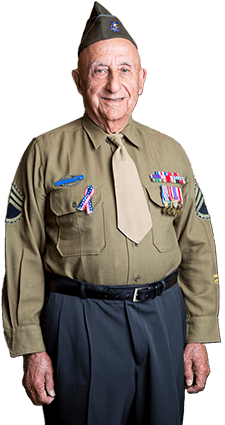 Myth #2: A Peoples Health Champion is a lifetime achievement award.
Peoples Health Champions are honored for a single achievement made after the age of 65, not for multiple achievements that they have accomplished during their life.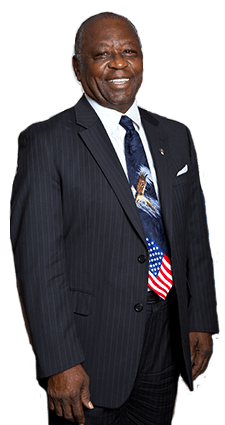 Myth #3: Only people who do selfless acts are honored as Peoples Health Champions.
Some Peoples Health Champions have been honored for an achievement that served the needs of others, but many other Champions have been honored for achievements that were wholly personal achievements (for example, a physical goal that the Champion set for himself or herself and achieved).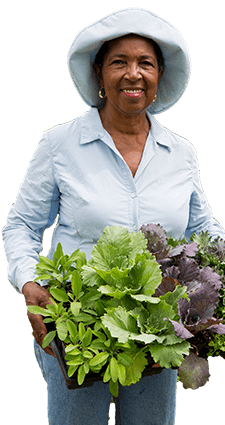 Myth #4: You must be a Peoples Health plan member to be a Peoples Health Champion.
All Louisiana residents over the age of 65 are eligible to be a Peoples Health Champion. Being a member of a Peoples Health plan is not a requirement for being chosen as a Peoples Health Champion.
How a nominee becomes a Champion:
The Selection Committee
When you submit a nominee for a Peoples Health Champion, your nomination is presented to the Peoples Health Champions Selection Committee. The Selection Committee is composed of local community and business leaders.
The Selection Committee reviews all of the nominations and determines who will be chosen as a Peoples Health Champion.
The Selection Committee chooses one Peoples Health Champion to be honored on-field during each New Orleans Saints home game.
Three things we look for in a Champions nomination
When you nominate your Champion, there are some specific things you should describe in your nomination. This important information can give the Peoples Health Selection Committee a quick "snapshot" of your nominee and what he or she has accomplished. Read on for a list of the things they need to know, and learn how to string them together to create a memorable nomination.
(A) The date or year when the achievement occurred
(B) The age at which your nominee made the achievement
(C) Nominee's name
(D) The nominee's single, notable achievement or act
Now, take these pieces of information to create one statement that describes why you are nominating this person to be a Peoples Health Champion: "In (A), at the age of (B), (C) did (D)."
Example: "In April of 2003, at the age of 67, Ken Moreau transformed his passion for fishing into a successful boat-building business."
And that's it! By using these elements, you create a brief, simple statement about your nominee that will give the Selection Committee all of the important details …details that can showcase what makes your nominee a Peoples Health Champion!
When reviewing Champions nominations, the Selection Committee looks for key words that truly capture what it takes to be a Peoples Health Champion. These words can help signal to the Selection Committee that your nominee has done something extraordinary:
"First"—this is the first time your nominee has made his or her achievement
"Most/best/biggest/greatest"—this achievement highlights your nominee's best or greatest results
Action words—words like "transformed," "completed," "established," "created," "coordinated" or "launched," among others
Highlight the personal achievements of your nominee that he or she accomplished due to the experiences they have gained because of their age. Avoid using "negative" phrases, listed below, which do not support the purpose of the Champions program:
"In spite of their age"—For example, "In spite of being 80 years old, my grandmother was able to coordinate a clothing drive for the community." Peoples Health Champions do not overcome their age—they are able to achieve great success because of their age.
"Still/even though"—For example, "Even though he was 90 years old, my father still had the determination to fulfill his goal of running a half-marathon." Peoples Health Champions do not make great achievements because they are still able to do something—they make their achievements because they could not have made the achievement when they were younger.
How to use our tips to write an outstanding nomination
Read below for examples of how to use the information in the previous tip, Three Things We Look for in a Champions Nomination!, to write a specific description of your nominee's achievement.
 
On August 18, 2009, at the age of 87, runner Dick Findlay took first place for his group at the Baton Rouge Corporate Cup.
This description clearly describes Mr. Findlay's specific, notable achievement. It provides a timeframe for the achievement and uses one of the green light words, "first," to describe why Mr. Findlay's achievement was notable. 
In February of 2006, at the age of 70, Pauline Morgan transformed Williams Playlot into a year-round, multi-functional facility for the Bunche Village community.
This sentence clearly describes Ms. Morgan's specific, notable achievement. It provides a timeframe for the achievement and describes it using an action word, "transformed." 
Read below for ways to turn vague nominations into specific nominations:
Vague Nomination
Throughout his life, my friend John Smith has always given of his time and energy to others. He volunteers at the local animal shelter and takes time on his weekends to work at a soup kitchen. His generosity has touched the lives of so many people.
My grandmother, Jane Smith, is not your typical grandmother. Not only does she take care of our family, but she is very active. She is a great cook, and she also enjoys going to the gym five days each week to exercise. She does it all with a smile!
Specific Nomination
In 2009, at the age of 76, John Smith created a program at the local animal shelter that helped increase the rate of animal adoptions by community members.
In 2009, at the age of 67, Jane Smith opened her first business, a bakery that featured generations of her family's recipes that she gathered through her years as an amateur chef, cooking for her family.
I'm ready to nominate my Champion!