Purpose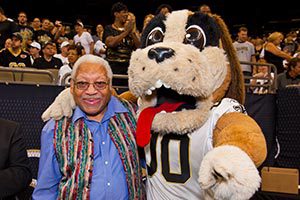 Slowing down at age 65? Forget about it! Whatever preconceived notions there are about aging, the Peoples Health Champions program turns them on their heads. Aging doesn't mean putting on the brakes. It means setting the stage for greatness. A Champion exemplifies excellence through experience; the richness of their lives sets the stage for their greatest achievements.
With almost 90 percent of its health plan members over the age of 65, Peoples Health understands the aging process. We know our members from every angle. We interact with them daily in a variety of environments, from medical to personal and social to recreational. And we have gotten a first-hand glimpse at how wonderfully people change as they age!
Don't take our word for it. Let our Champions' achievements do the talking. Click here to meet all of our Champions.