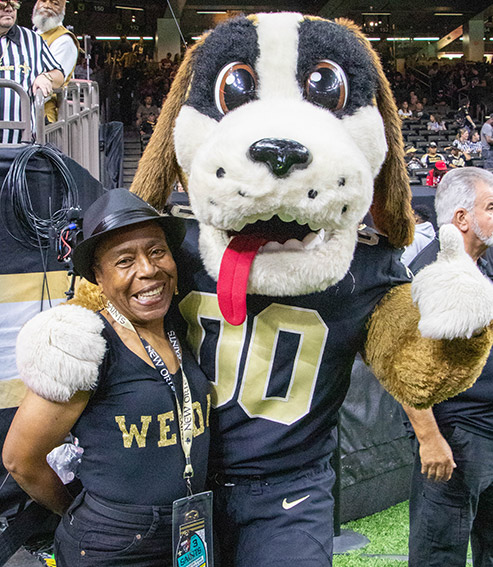 Dianna Riley Beasley
On November 7, 2016, at age 65, Dianna Riley Beasley sold her first meal from the first all-vegan food truck in New Orleans – if not Louisiana.  She's proving how flavorful a healthy, plant-based diet can be.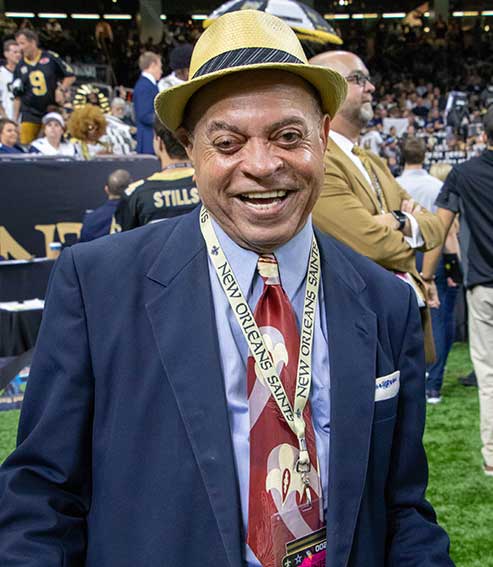 Deacon John Moore
On May 1, 2019 at age 77, Deacon John Moore released a CD and music video that showcased his talent and versatility in a way none other has.  They're part of a project called "Crowded Shotgun House."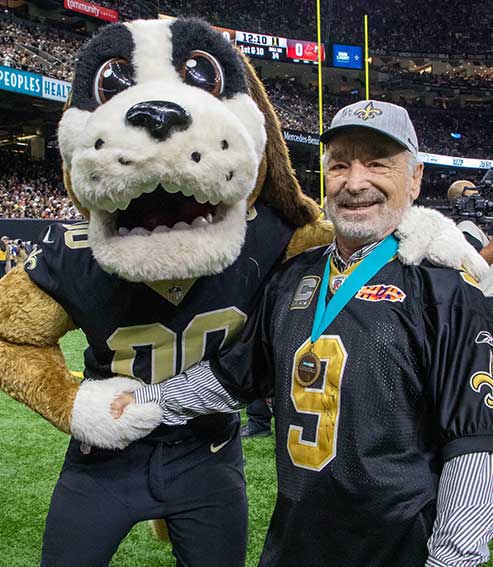 Dr. Juan Gershanik
On November 10, 2018, at age 76, Dr. Juan Gershanik dedicated an 18-foot-tall monument to the Latin American workers who helped rebuild New Orleans after Hurricane Katrina.  He says those men and women who brought New Orleans back to life after that storm are the real champions.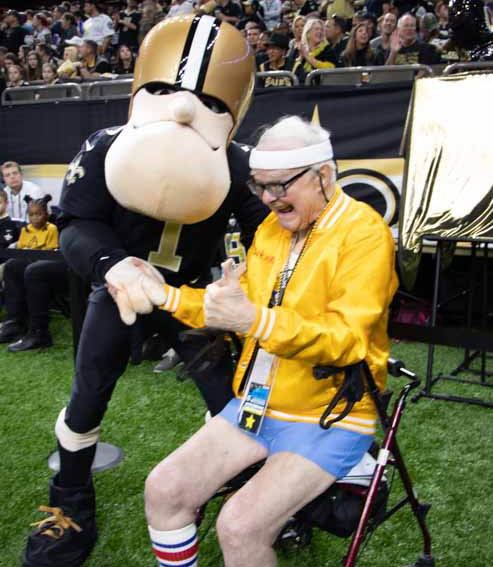 Jim Heneghan
On August 23, 2015 at age 80, Jim Heneghan became a 610 Stomper. 
A lot of people try out at Stomper auditions, but few make the grade. It takes more than dance moves.  It takes attitude. Sometimes it takes years. It took three for Dr. Heneghan.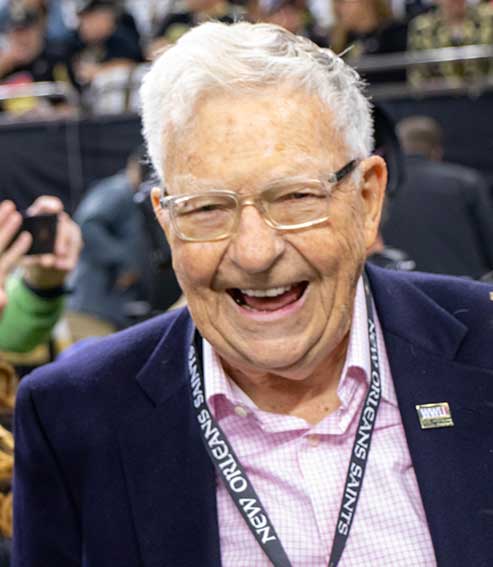 Paul Hilliard
On July 1, 2018 at age 93, Paul Hilliard took the helm of the National WWII Museum as chair of its board of trustees.  He is the first WWII veteran to hold that position.  And he brings to the table a lifetime of facing challenges and finding solutions.