Nick Karl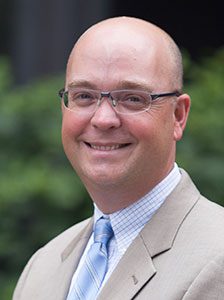 As vice president of marketing and communications for Peoples Health, Nick Karl develops, implements and monitors the success of products and services that maximize company revenue. He oversees sales, marketing and communications activities for the company's Medicare Advantage plans, ensuring compliance with federal and industry regulations and providing innovative solutions to improve effectiveness. He also supports dynamic corporate relations with various audiences, including the public, regulatory agencies, company personnel, healthcare providers and plan members. He promotes a healthy corporate image for Peoples Health, as well as strong brand identities for the company's products and services.
Karl brings more than 15 years of marketing and community relations experience to the position. In his previous role as assistant vice president of marketing and communications for Peoples Health, he developed and executed strategic sales plans to support the realization of the company's enrollment goals. He also evaluated market research to meet changing conditions, monitor competitor products and activities, and assess the perception of the company's products and corporate brand. He joined the company in 2011 as sales director and was responsible for managing beneficiary enrollment and retention in the company's products and services, as well as overseeing the company's sales force. Prior to joining Peoples Health, Karl began his career with the New Orleans Saints, where his ability to lead others, build relationships and inspire confidence quickly earned him several supervisory roles, culminating in the position of director of community affairs.
Karl earned a Bachelor of Science in sports administration from the University of Southern Mississippi. He is a board member for the Jefferson Chamber of Commerce and Second Harvest Food Bank of Greater New Orleans and Acadiana, and he received a Super Bowl XLIV championship ring for his service with the New Orleans Saints during its 2009 championship season.